"... whose brave reporting, capitalized on by Hachette, gave voice to numerous survivors of sexual assault by powerful men... This provides yet another example of the profound privilege that power, money and notoriety affords. Hachette's complicity in this should be called out for what it is and they should have to answer for it."
Said Dylan Farrow,
quoted by AP
.
Her brother,
Ronan Farrow commented on Twitter
. Hachette — his publisher too — was "wildly unprofessional," he says: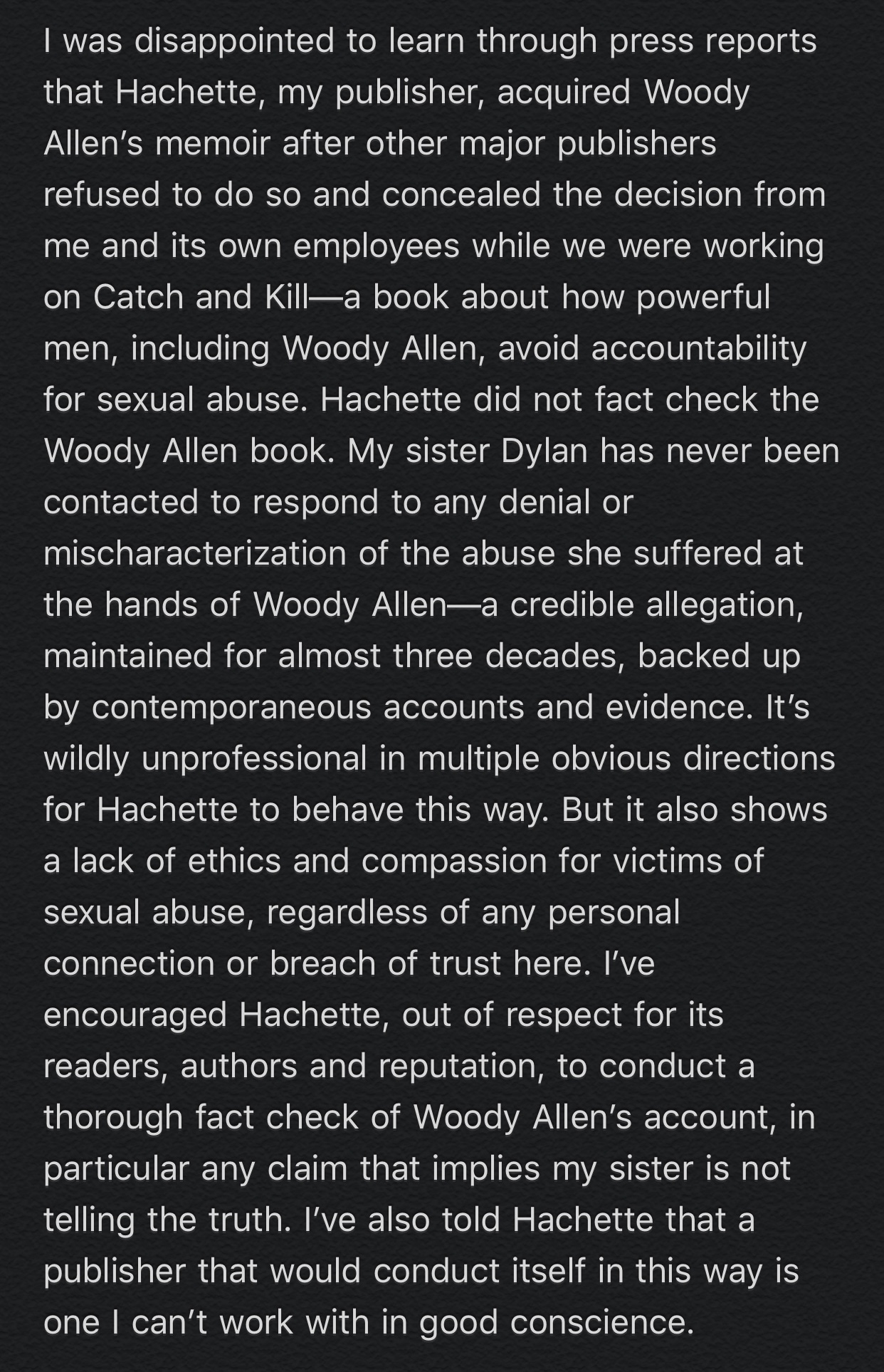 AND: "They're all connected through the democratic party."
"They're all connected through the democratic party." @rosemcgowan on the long history of officials, including @ManhattanDA Cyrus Vance Jr, dropping efforts to charge Harvey Weinstein despite considerable evidence. Listen on the latest #CatchAndKill Pod: https://t.co/KhQ5XF3hb1 pic.twitter.com/kf8C4DayDH

— Ronan Farrow (@RonanFarrow) March 3, 2020