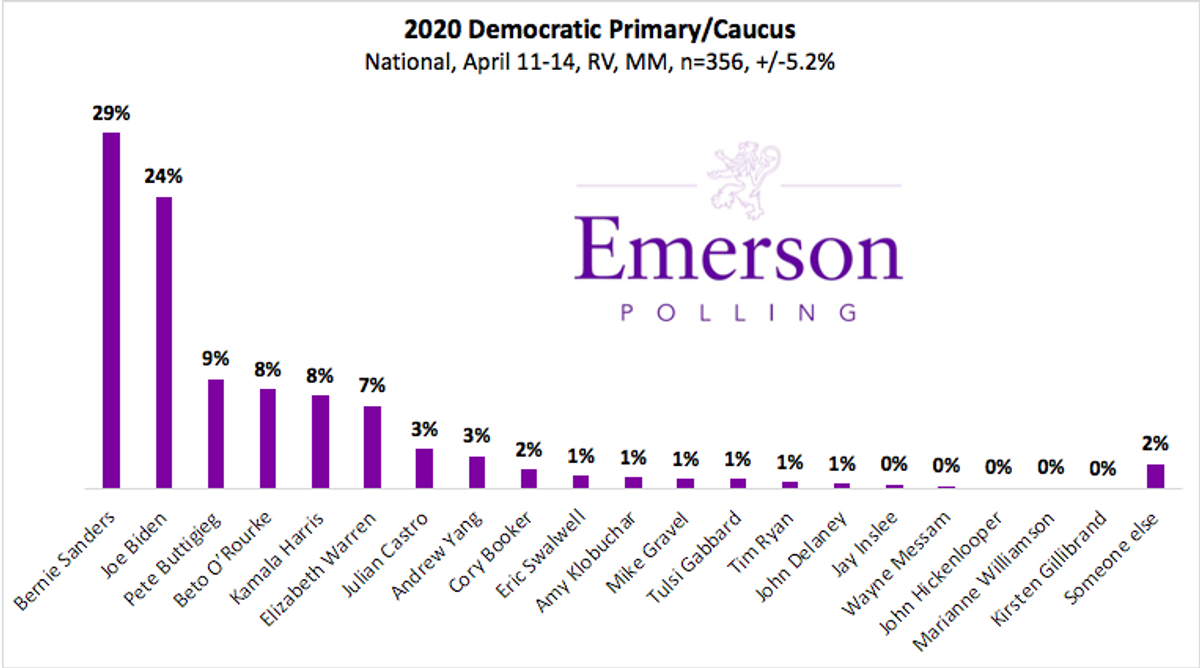 Details
here
.
Spencer Kimball, Director of Emerson Polling, said "while still early in the nominating process, it looks like Mayor Pete is the candidate capturing voters' imagination; the numbers had him at 0% in mid-February, 3% in March and now at 9% in April."

Kimball also noted that "Biden has seen his support drop. In February, he led Sanders 27% to 17%, and in March the two were tied at 26%. Now, Sanders has a 5 point lead, 29% to 24%."
Also, on the issues: "47% of voters support building a wall on the US-Mexico Border, 45% oppose, 8% are undecided."