In
last night's Democratic Party debate
, Errol Lewis of New York 1 Time Warner Cable News questioned Hillary Clinton about the 1994 crime bill by. She tried to shift the blame to state government...
CLINTON: The original idea was not that we would increase sentences for non-violent low-level offenders, but once the federal government did what it did, states piled on. So we have a problem....
And to Sanders...
... Senator Sanders voted for the crime bill, and he says the same thing, there were some good things, and things that we have to change and learn from....
And to the future....
So that's how I see it. And I think we ought to be putting our attention on forging a consensus to make the changes that will divert more people from the criminal justice system to start... to tackle systemic racism and divert people in the beginning.
You see that she ended with a reference to "systemic racism." Louis followed on, pushing for her to apologize to black people:
LOUIS: Now earlier this year, a South Carolina voter told your daughter Chelsea, quote, "I think a lot of African-Americans want to hear, you know what, we made a mistake." Chelsea said she has heard you apologize, but went on to say that if the voter hadn't heard it then, quote, "it's clearly insufficient." Do you regret your advocacy for the crime bill?
She won't apologize:
CLINTON: Well, look, I supported the crime bill. My husband has apologized. He was the president who actually signed it...
Why not just apologize? What kind of feminist thinks the husband's apology counts for the wife? Are they "one flesh"? If so, she's term limited and should leave the race immediately. Louis keeps pushing (interrupting as she's saying, again, that Senator Sanders voted for it):
LOUIS: But what about you, Senator?

CLINTON: I'm sorry for the consequences that were unintended and that have had a very unfortunate impact on people's lives.
That's a craftily constrained apology. Of course,
I
want a President who's good at predicting consequences. We're not going to be happy as the world falls apart to hear that the President didn't
intend
the unfortunate impact. She continues, pivoting again to the future, with padded, blabby language...
I've seen the results of what has happened in families and in communities. That's why I chose to make my very first speech a year ago on this issue, Errol, because I want to focus the attention of our country and to make the changes we need to make.
... and then she does something quite surprising. She speaks specifically about "white people":
And I also want people especially I want -- I want white people -- I want white people to recognize that there is systemic racism. It's also in employment, it's in housing, but it is in the criminal justice system, as well.
Normally, a politician would talk about what all Americans need to do. Calling out "white people" feels new. I hadn't noticed that kind of talk in mainstream politics. References to race are usually sympathetic. Some group needs empathy, assistance, and caring attention. I don't believe I've heard a mainstream politician talk about "white people" at all, and I don't believe we've been hearing a racial group getting told it's falling short and needs to do better. I mean, I'm not surprised that the negative reference to race is aimed at white people. I'm surprised to hear "white people" from a candidate at all.
And look out. Bernie Sanders is about to call Clinton a racist:
LOUIS: Senator Sanders, earlier this week at the Apollo Theater in Harlem, you called out President Clinton for defending Secretary Clinton's use of the term super-predator back in the '90s when she supported the crime bill. Why did you call him out?

SANDERS: Because it was a racist term, and everybody knew it was a racist term....
Everybody, back in 1994, knew "super-predator" was a racist term? Is that true? He's besmirching her as a racist and the accusation depends on an assertion about what everybody knew 2 decades ago? That's a bold, heavy-handed assertion, and I'm trying to research it. There's this:
ADDED: I searched the NYT archive for "superpredator" and put the results in chronological order.
The first was a 1972 article about a theory of animal extinction 11,000 years ago, but after that, the next 2 are in 1998, 2 years after the act was passed, and then nothing until 2001, when there's a report about
John Dilulio's regret for using the term
. Dilulio and his regret are prominently featured in that NYT video I embedded above, so I suspect revisionist history about "superpredator. " I question the prevalence of the term at the time, and, again, I question Sanders' "everybody knew it was a racist term."
Pursuing that question — how racist was "superpredator"? — let's look at those 2 NYT articles from 1998. The first is in April, by Ann Powers,
"Who Are These People, Anyway?"
In the 90's, stereotypes about teen-agers have been inflated to ridiculous proportions. Adolescents are causing trouble everywhere: getting sexual on ''Dawson's Creek,'' lurking in melodramatic movies like ''Kids'' and ''Hurricane Streets,'' scowling seductively in Calvin Klein ads and then seeming to bring the perversity of those images to life in shocking tabloid tales. The juvenile delinquent has become the superpredator. The troubled teen-ager needs Prozac. Lolita is Everygirl, pushing up adolescent birth rates in her hot pants and navel ring.
This article is about teenagers more generally, and "superpredator" is used in the context of inflating everything to ridiculous proportions. But the reader is expected to be familiar with the term. Perhaps the NYT has an editorial practice of avoiding using it. This isn't a
use
, it's a
mention
(as
the "use-mention" distinction
would have it). Mentioning works because the reader knows what you are referring to, so I'm reading this article to mean that "superpredator" was an established term, though there's no evidence that it was understood as racist. In fact, the suggestion is otherwise, since Powers is talking about teenagers in general and the other teenagers in that paragraph seem quite white.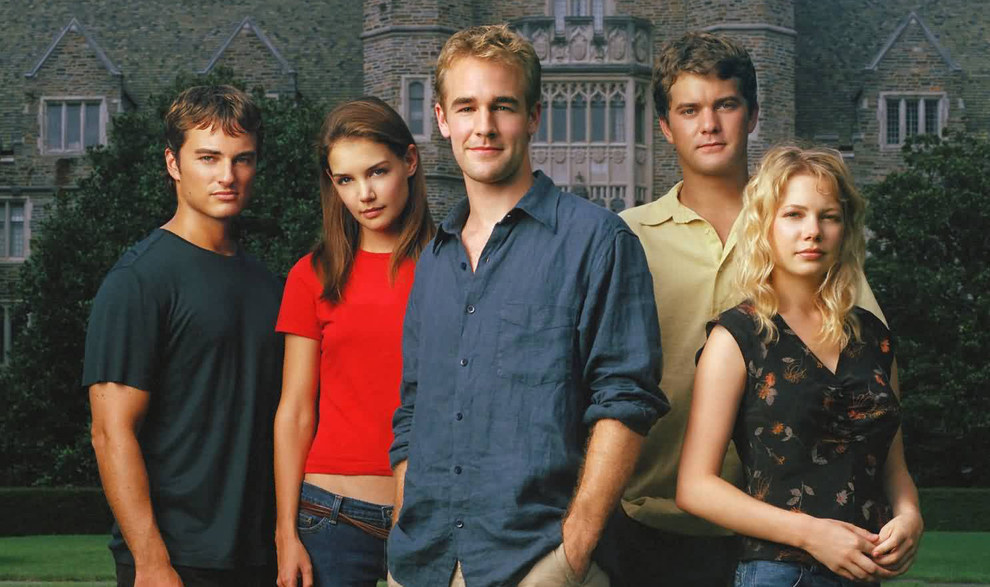 The second 1998 article, from December, is by none other than Fox Butterfield — he of the "Butterfield Effect." The Butterfield Effect originated in the context the larger topic this post is about, putting lots of people in prison for a long time. Butterfield wrote an article in the NYT that had the headline "More Inmates, Despite Drop In Crime," which
many people regarded that as ludicrously obtuse
, simultaneously expressing puzzlement and a clear explanation for the supposed cause of the puzzlement.
But this 1998 Fox Butterfield article is
"Guns Blamed for Rise in Homicides by Youths in 80's."
As homicide rates have dropped the past few years, criminal-justice experts have warned that they could soon rise again as a generation of superpredator juveniles came of age. But that fear is being called into question by new studies that show that virtually all the increase in homicides by juveniles in the late 1980's was attributable to crimes committed with handguns, not to a change in the nature of teen-agers.....

Prof. Franklin Zimring, who wrote [one] of the studies.... said that the reclassification by the police of juvenile fights into aggravated assaults ''created a completely artificial crime wave.'' ''The truth is that all during the late 80's and early 90's, while we worried about superpredators, the average case of juvenile violence was becoming less serious every year,'' Professor Zimring said.
So, again, it's a reference to how other people have been using the term and how the term is overblown. There is no indication that the alarmism about juvenile crime was racist or racial. Maybe the NYT had a practice of avoiding racial details back then.
AND: Here's
what Hillary said in 1996
:
We also have to have an organized effort against gangs, just as in a previous generation we had an organized effort against the mob. We need to take these people on. They are often connected to big drug cartels. They are not just gangs of kids anymore. They are often the kinds of kids that are called 'superpredators.' No conscience, no empathy. We can talk about why they ended up that way, but first we have to bring them to heel. And the president has asked the FBI to launch a very concerted effort against gangs everywhere.