I was fated to go, as I told you last May —
"I'm excited about it — even though I almost never go to the movies — because I love the book..."
— and again last week —
"I've listened to [Bill Bryson's]
'A Walk in the Woods'
hundreds of times. And I will go out and see that movie as soon as I can, even though I haven't gone out to see one single movie in over a year."
And now, I've gone and done it. Seen a movie. Because I love the book. Because I, like millions before me, imagined that I would, through the magic of movies, really get to see what heretofore I'd only half seen — in
the mind's eye
. In my mind's eye, before I went to the movie, I saw the movie and it looked more vivid and real and panoramic than what the book made me see in my mind's eye. But now, I have seen that movie, and I know that what I saw on the screen was so far less than what the book made me see in my mind that I feel like a fool for not already knowing
well, of course!
There are so many shots I could take at this movie. Robert Redford is too old — 79, when Bryson, in the book, is 44. The script departs from the story in the book in ways that are stupid and in ways that would might have been delightful if the movie, as originally planned, had reunited Redford with Paul Newman. There was intentional resonance with things like this:
But Newman died, and Nick Nolte took his place, and while I was amused by the I-think-intentional resonance with
this
...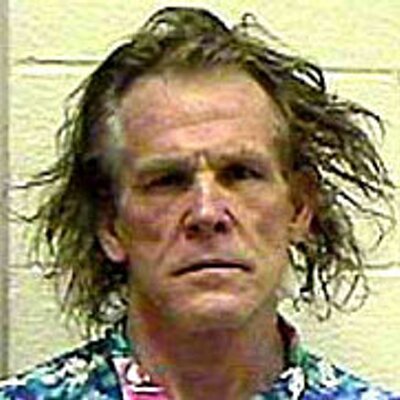 ... I was annoyed by all the forced buddy-pic humor that replaced the relationship that Bill Bryson described in the book. I expected the film to have the 2 men talking a lot, though in the book, it's quite clear that the men barely ever talk. But the banter was either boringly stupid — not the people in the theater didn't laugh on every cue — or stupidly profound — such as looking at the stars and deciding that we are very small. If only you could look at the protons, you could decide that you are quite huge. Or just read Bill Bryson's
"A Short History of Nearly Everything:"
and he'll make you see it in your mind's eye:
No matter how hard you try you will never be able to grasp just how tiny, how spatially unassuming, is a proton. It is just way too small. A proton is an infinitesimal part of an atom, which is itself of course an insubstantial thing. Protons are so small that a little dib of ink like the dot on this "i" can hold something in the region of 500,000,000,000 of them, or rather more than the number of seconds it takes to make half a million years. So protons are exceedingly microscopic, to say the very least.
"In my mind's eye" comes from Shakespeare. Here's a block of text from another Bill Bryson book,
"Shakespeare"
:
Just a small sampling of phrases originally found in Shakespeare's works include flesh and blood, bated breath, tower of strength, foul play, foregone conclusion, good riddance, dead as a doornail, fool's paradise, heart of gold, Greek to me, fancy-free, devil incarnate, one fell swoop, for goodness' sake, vanish into thin air, play fast and loose, eaten me out of house and home, elbow room, go down the primrose path, in a pickle, budge an inch, cold comfort, household word, full circle, salad days, in my heart of hearts, in my mind's eye, laughing stock, love is blind, lie low, naked truth, neither rhyme nor reason, star-crossed lovers, pitched battle, pound of flesh, sea change, make short shrift, spotless reputation, set my teeth on edge, there's the rub, too much of a good thing, what the dickens, and wild goose chase.
Must I get back to my list of many shots I can take at the movie "A Walk in the Woods"? They added
sexual
things (even though the movie is generally overly,
stupidly
"family friendly"). There was a sequence — completely made up — with Mary Steenburgen as the owner of a crappy motel, and she tries to put the move on Redford after he comes out of his room to the motel office to ask for towels. He's wearing a nice bathrobe and leather slippers. Who, going out on a months-long hike, would put a bathrobe and slippers in his backpack?! In the book-world of Bill Bryson, there is absolutely no chance that he would be unfaithful to his beloved wife or even that he would amuse us with the slightest thought of being unfaithful to her. The sexual temptation scene was just squicky.
The movie complicates the relationship with the wife — perhaps to give the actress Emma Thompson something to do. It has her opposing the trip and trying to scare him with gruesome information about things that could go wrong in the woods. But Bill Bryson, the author, absolutely loves to find out about terrible things that can happen and to amuse use with the details. It's almost the main thing he does, but the movie transplants that aspect of
his
character into his wife, making her seem like a female stereotype — fussy, fretting — and making him seem
alienated
from her — and like more of a male stereotype.
The movie is full of shallow references to a fear of death and even begins with a funeral — as if Bryson's reason for walking is that he's freaked out about dying and needs to act —
act!
— before it's too late. And Redford must act. He must act because he's an actor. We must see his face on the big screen, which is not as it appears in my mind's eye, but dominated by those awful
Chicklet veneers
that have replaced normal teeth among the pretty people and topped with something I want to call a
"wig hat."
I did not enjoy spending 2 hours surveying the landscape of his face.
I thought I was going to get to see the landscape of the Appalachian Trail — all those fine and varied views from mountaintops and within forests. Where was the detail? Where was the cinematography? What is the big screen
for
? As I said, there are so many shots I could take at this movie. But this is the deal breaker. Show me the Appalachian Trail!
At one point in the movie, early on, somebody disparages the idea of walking the Appalachian Trail by saying you could see the whole thing in a 4-minute video on YouTube. That's quite a taunt to us movie goers! We're stuck here for 2 hours and had to pay $10, and I bet
that 4-minute video on YouTube
gives us a better vision of the trail. What the hell am I doing here?