The Democrats who voted yes were Mark Warner, Heidi Heitkamp, and Joe Manchin.
The NYT writes:
The many votes against Mr. Tillerson's confirmation made his selection among the most contentious for a secretary of state in recent history, and he takes his post just as many traditional American allies are questioning the policies of President Trump. In the past 50 years, the most contentious confirmations for secretary of state were those of Condoleezza Rice in 2005, who passed by a vote of 85 to 13, and Henry Kissinger in 1973, who was confirmed 78 to 7.
I wonder how many people take this "contentiousness" seriously as anything about Tillerson as opposed to Democratic Senators dedicated to obstructing Trump.
There's also the news that Jeff Sessions has been approved by the Judiciary Committee:
The action came on a straight party-line vote, with 11 Republicans supporting their former colleague from Alabama and nine Democrats opposing him.
There was some byplay in the committee as Senator Franken attacked fellow committee member Ted Cruz when Cruz was out of the room. Cruz's co-Texan John Cornyn objected Franken's "disparaging a fellow member of the committee here in his absence," and Franken said, "Well, he should be here — first of all — and, secondly, he disparaged me." Cornyn said if Franken wanted to disparage Cruz he ought to "do it to his face," and though Senator Grassley tried to break up the fight, Franken, as the NYT put it "went right on talking — with Mr. Cruz at the center of his attacks."
I'd like to see the video. I really doubt if Democrats are winning any new fans here. If the idea is to make us feel that Trump is the lout, they've got to refrain from looking loutish.
AND: Hey, remember
"Lout Rampage"
?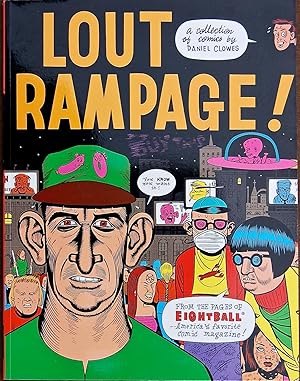 ADDED: Ah, here's the video of Franken:
Cornyn succeeded in breaking up Franken's written presentation and drawing out Franken's irascibility. Franken had elaborate prepared remarks that included talking about Cruz and didn't want to vary from them. I don't think he
knew
Cruz wouldn't be there.