The event — in Times Square (in NYC) — was called "Today, I Am a Muslim Too,"
which doesn't sound like a "protest." Isn't it more of a positive happening, like what we once called a "love-in"?
"Thank you to all who organized #IAmAMuslimToo today – Charlotte's 1st protest rally. #NoBanNoWallNoRaids," Chelsea captioned a snap featuring a popular protest sign that shows a woman wearing an American flag hijab.
Speaking of hippies, I remember when clothing made from the American flag was considered a desecration — not pro-America at all. I mean,
Abbie Hoffman got arrested for this
: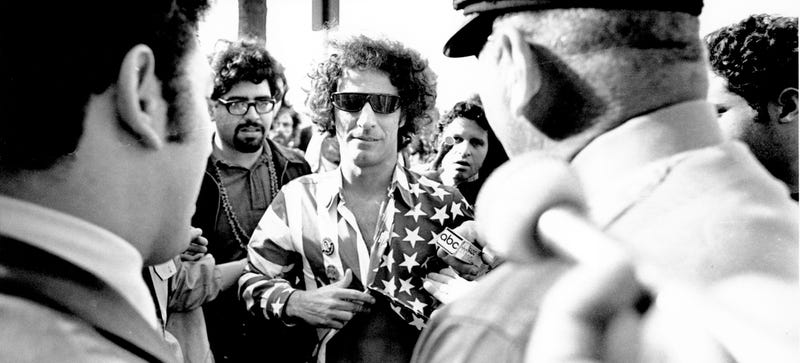 I'm not saying there's no free-speech right to use the flag to express an opinion. I'm just asking why a woman in an American flag hijab reads as a Muslim embracing American values.