From
the CNN article
about the Dhaka massacre, which
I linked to
last night. The commenter Mary Beth extracted the line I've quoted above and said "Perverse?"
"Perverse" is a key word in the American processing of the religious dimension of terrorist attacks.
I have a post from mid-June — just after the Orlando massacre — titled
"President Obama's Sermon of 2 Perversions."
It happened to be Flag Day — today is Independence Day — and I quoted a line from the Supreme Court's
famous case
about pledging allegiance to the flag: "If there is any fixed star in our constitutional constellation, it is that no official, high or petty, can prescribe what shall be orthodox in politics, nationalism, religion, or other matters of opinion...."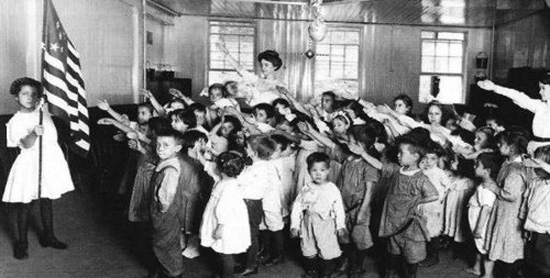 Obama used his position of authority to instruct us about what is orthodox in religion:
Since before I was president, I've been clear about how extremist groups have perverted Islam to justify terrorism. As president, I have called on our Muslim friends and allies at home and around the world to work with us to reject this twisted interpretation of one of the world's great religions.
I said:
There are many versions of all of the religions. How is he supposed to know what versions are perversions? It sounds awful: perversion! But how can it mean more than that it's religion that seems bad to him? In which case, it's still religion. It's religion he doesn't like.