Oh, no. Trump goofs up retweeting again.
See the problem?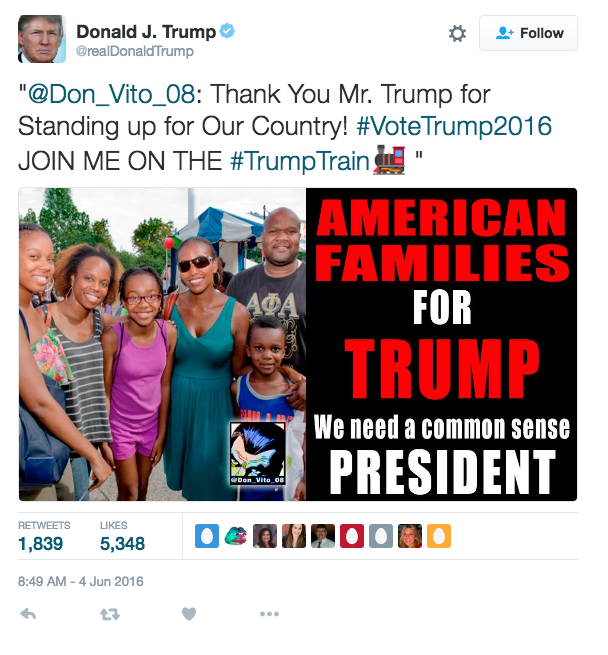 "Don Vito" apparently just googled to find a generic picture of a black family, but they are actual people who don't appreciate being appropriated and presented as real Trump supporters. Actually, they don't sound
that
bothered. Buzzfeed found the man, and he called it "misleading" and "taken out of context."
Oh, this is a nothing controversy, but it got me to this other story that has me laughing ought loud:
"Facebook Appears To Think This Picture Of A Horse Is Porn And Won't Let Us Share It"
— which is updated to say: "Facebook seems to be flagging this article — the one you're reading right now — as pornography" and: "And then, after Facebook removes this article from your feed, it makes you go through your photos and verify that none of them are pornographic."