"Well, it means I've never been with anyone, no woman nor man (nor dog or animal or any other).... must be saving himself for someone special... Involuntarily so."
"He did not like his lot in life, and it seemed like nothing was going right for him," a law enforcement official said, describing the writings found at the crime scene. "It's clear he was in a very bad state of mind."...

[H]e lived with his mother, Laurel Harper, a nurse who fiercely protected him from, among other things, the neighborhood sounds of loud children and barking dogs. Once, neighbors said, she went door to door with a petition to get the landlord to exterminate cockroaches in her apartment, saying they bothered her son.
Here are some "new details" about Harper-Mercer
, whose relationship with his mother reminds me of Adam Lanza's. That sensitivity to sound is suggestive of an autistic disorder, and Harper-Mercer attended The Switzer Learning Center, which deals with "learning disabilities, health problems and autism or Asperger's Disorder."
Sofia Camarena of Long Beach, California, told The Oregonian/OregonLive that she used to date Harper-Mercer's father. "I used to change Chris' diapers when he was a baby," she said.... "He was born with problems. He was hard to discipline. If you told him 'no,' he would scream like you had just hit him."...

There are a number of indications that Harper-Mercer had mental health or behavioral issues. His screen name on some social media sites was "lithium love." Lithium is used as a psychiatric medication.
"Lithium" is also a song title.
Lyrics:
"I'm so lonely but that's okay I shaved my head..."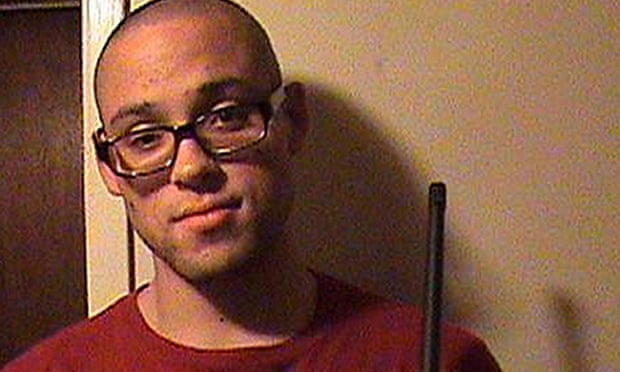 "... and I'm not sad/And just maybe I'm to blame for all I've heard/But I'm not sure..."
Harper-Mercer was discharged from the Army 5 weeks into basic training for failing to meet "minimum administrative standards."
Harper-Mercer was born in the United Kingdom, stepsister Carmen Nesnick told CBS Los Angeles, moving to the United States when he was very young. He grew up in the Torrance area. His parents, Ian Bernard Mercer and Laurel Margaret Harper, divorced in 2006.
Note the erasure of the racial element. As
The Daily Beast reported
: Harper's father is white and his mother black.