A question I'm asking now because I'm reading the book review that's the first thing that comes up in
a Google search when you ask that question
.
Leave it to [Rick Perlstein, author of "The Invisible Bridge"] to note that the WIN buttons peddled by Ford to promote a desperate "Whip Inflation Now" campaign were "designed by the same guy who invented the yellow 'smiley face.' "
I'm not believing that. What guy are we talking about? I thought
the origins of the smiley face were shrouded in mystery
. Speaking of "shrouded," I think the origins of the smiley face are as shrouded in mystery as
the Shroud of Turin
.
Here
's the relevant passage from Perlstein's book:
The White House had approached a Madison Avenue advertising agency...
Would it kill him to name the ad agency?
... which came up with the slogan: Whip Inflation Now. WIN. Forty-two minutes into the address Ford explained how "a very simple enlistment form" would appear in the next day's newspapers. At that, the president pointed out in his lapel, next to his red-white-and-blue tie, the snazzy little button designed by the same guy who invented the yellow "smiley face."
What
guy?
I think Perlstein picked up the vestiges of some anti-Ford political joke, and now that NYT book review is laundering it into a permanent fact. According to
this article in Advertising Age,
the WIN button was designed through The Ad Council:
My old friend Dean Fritchen, who was a VP at the Ad Council in charge of media and public relations, remembers Ad Council President Bob Keim stopping by his office the day after a conference where the WIN campaign was put forth to say that the ads were given urgent status. "He and Ad Council volunteers were less than excited, but a request from the president, as long as it was not political, was priority and almost always honored," Dean told me. He added that Bob sounded "frustrated [and] did not like the concept."
The Ad Council
is not properly described as "a Madison Avenue advertising agency," though it does work with volunteers from ad agencies. It's been around since 1941, and was originally called the War Advertising Council for reasons that you can easily infer. It's responsible for such public service classics as the "We Can Do It!" poster, the crying Indian, and "Just Say No." If there's some Ad-Council-connected ad-agency designer who did the WIN button and also has some claim to the smiley face, I'd like to see his name.
A
2001 obituary for Harvey R. Ball
called him "the strongest claimant to having invented the smiley face":
As Mr. Ball told it, in 1963 he was running an advertising and public relations agency in Worcester [Massachusetts] when a client, the State Mutual Life Assurance Company of America -- now Allmerica Financial Corporation -- asked him to help soothe the ruffled feelings of workers when it merged with another company. Mr. Ball came up with the smiley face. Mr. Ball later told interviewers that he was paid $45 for his artwork and never applied for a trademark or copyright....

Some have disputed Mr. Ball's claim to originality. In 1989, Charlie Alzamora, then program director for the radio station WMCA in New York, told The New York Times that the design had been created by his station in 1962 -- a year earlier than Mr. Ball's smiley face -- as a promotion for its disc jockeys.
But the WMCA face wasn't the iconic smiley face. It looked like this:
The smiley face is too generic to have any one true creator. But somebody did design the much-mocked WIN button. Lots of people want to claim the smiley face, but it seems that no one steps forward to say
I did the WIN button
.
It's a perfect example of the old saying:
Success has many fathers, but failure is an orphan.
Ironically, no one seems to know who wrote that.
BONUS: Here's
a great old (1982) William Safire column
examining, among other things, what seemed to him to be a strange over-usage of the intransitive form of the verb "obtain," which means to
prevail
:
''On the international front,'' wrote my colleague in columny Joseph Kraft, ''the same benign political results obtain.''...

Mr. Kraft's usage is solidly grounded in English, from 1618 (''Their opinions have now obtained for a hundred years'') to Gore Vidal's 1963 use: ''All the arguments used against his candidacy in 1960 will still obtain.'' But that meaning has a bookish quality: ''Krapp's Guide to Good English'' in 1927 called it ''literary,'' and Nicholson's A Dictionary of American-English Usage in 1957 called it ''right - but for learned contexts only - prevailed will usually do.''

Why, then, did Mr. Kraft use the almost archaic construction in a newspaper column? One reason may be that prevail has been seized by the Reaganauts (a Richard Allen coinage, along with Reagoons, the storm troops of Reaganism, and Reaganinnies, the more timid among them). Evidently the word win is taken to be simplistic in current White House use (Gerald Ford's WIN button, for ''Whip Inflation Now,'' also casts a shadow on win), and the word prevail is used to describe what we shall do vis-a-vis Communism. It has a Churchillian sound with Faulknerian overtones, and is less stentorian than oldtime prizefight announcer Harry Balogh's ''emerge victorious.''
I've added the boldface. Hey...
boldface
. I need to design and become the strongest claimant to the design of — in the manner of the smiley face — the bold face. No, I need to strengthen my writing by studying the columny (cf. calumny) of William Safire. What greatness!
Fuck Awful Writing Now
.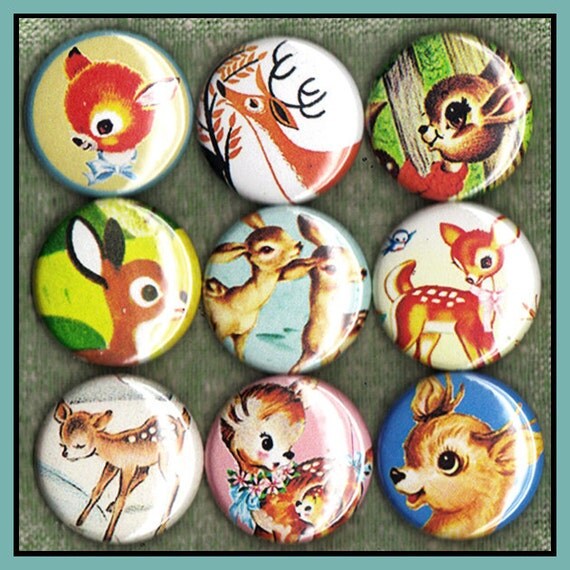 Buy the button
and join my effort.