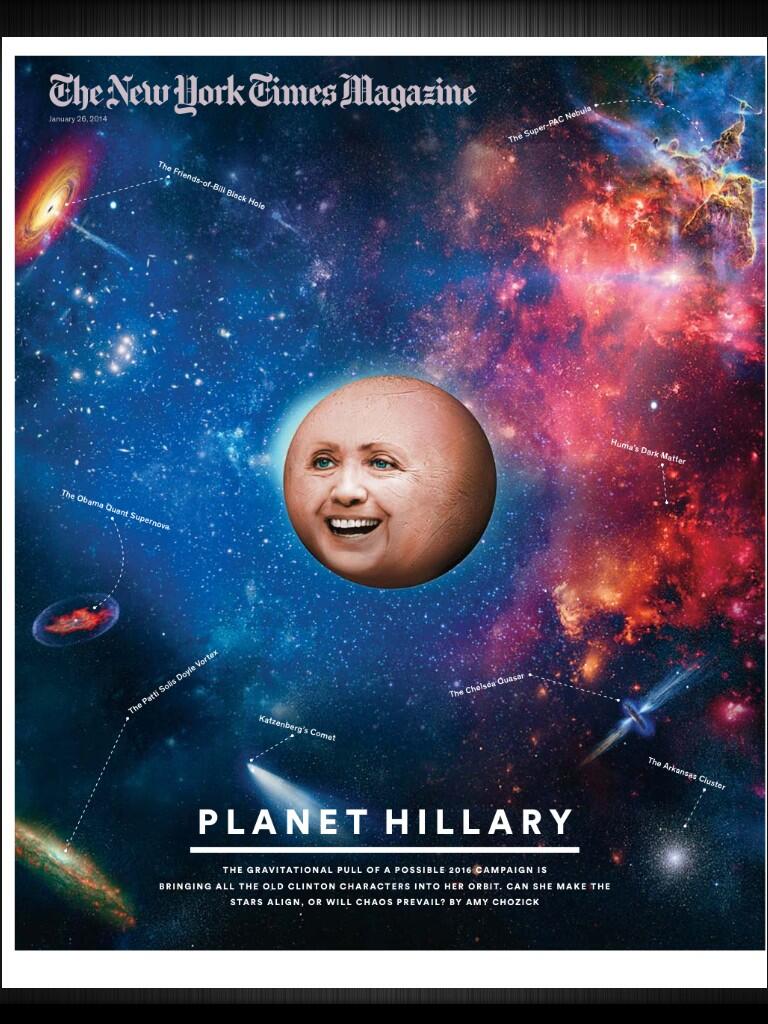 NYT Magazine cover,
revealed via Twitter
.
What a thing to do to a woman's face! It made me think of
the famous image
in the old Georges Méliès film "A Trip to the Moon."
AND: Come on, parachute — para
sol
— onto Planet Hillary:
Watch out for the Tea Partiers! You'll know them by their phony-baloney "grassroots" costumes and Hillary fights them with her parasol. And it's under the sea in the world of the feminist mermaids. Watch out for Bill Clinton and his dress-staining emanations at 3:29.
And you know you're never sure
But you're sure you could be right
If you held yourself up to the light
And the embers never fade in your city by the lake
The place where you were born