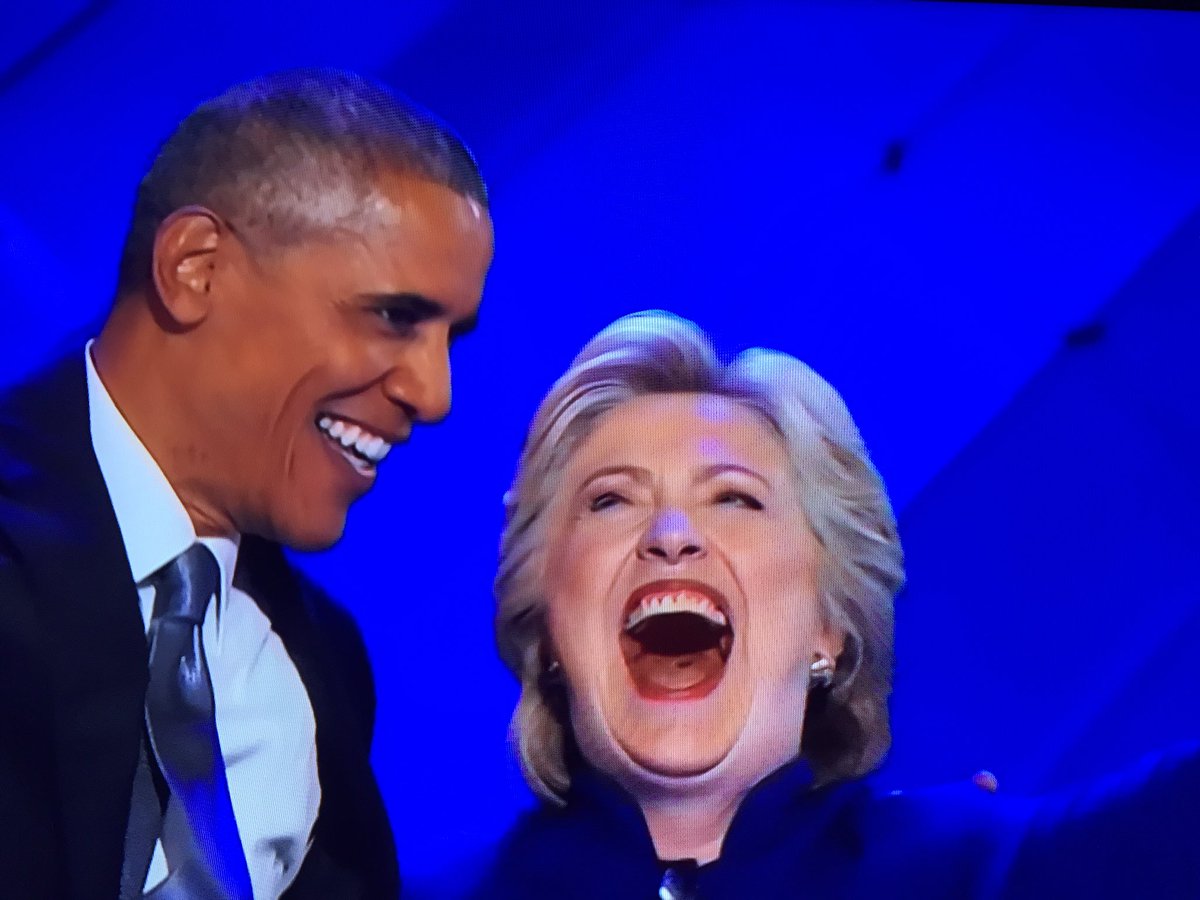 Seriously. This is driving me crazy. Makes me want to...
IN THE COMMENTS: Sebastian said:
It's the face of someone still haunted by the thought that no one will ever vote for her.
I think he's invoking Bill Clinton's speech last night, which
I thought centered on that idea
:
She wanted his charisma in her, merged with her, giving her what without which Nobody would ever vote for me.
And it reminded me of what I was saying as I watched the long encounter between Obama and Hillary on that stage last night. I was wondering why she does that wide-open-mouth/insane-elation thing with her face, and my theory was that she's stuck making the best of doing appearances where she needs to look like the person who is intensely loved but she does not believe she is loved.
Next to Obama, the feeling must be excruciating. Obviously, he is loved. He's been loved for so long. The love he naturally attracts overwhelmed her earnestly entitled effort to become President 8 years ago. And now, here he is on the stage, doing his easygoing routine one more time, as if it's for her, and it's supposed to be a big deal for the candidate to unexpectedly hit the stage a day early, but everyone's loving on him.
What added impact can she have? It doesn't matter. She must get out there and act the part of the person everyone's been longing to see, even though the person they love to see is already out there, owning the stage. She must pretend she's the one they want. She must!