February 9, 2016
According to Nate Silver.
"Young voters have a more favorable view of socialism," but...
That doesn't mean America is undergoing a leftist or revolutionary awakening, however. The biennial General Social Survey has a long-standing question about wealth redistribution, asking Americans whether the "government in Washington ought to reduce the income differences between the rich and the poor … perhaps by raising the taxes of wealthy families or by giving income assistance to the poor." ...



... What's distinctive about both the Sanders and Ron Paul coalitions is that they consist mostly of people who do not feel fully at home in the two-party system but are not part of historically underprivileged groups.
Posted by

Ann Althouse
at 10:54 AM
63 comments


February 8, 2016
"The house, in Mayfair, has now been painstakingly restored to look exactly as it did in 1969, using picture[s] of him inside and recollections of former girlfriend Kathy Etchingham."
Among the details: a bedside tablescape of "Voodoo Child" lyrics, a shell, and Benson and Hedges cigarettes, a fruitbowl on the floor, a silky bed jacket, the board game Monopoly, and the album "Fifth Dimension" by The Byrds (which The Daily Mail inanely calls a record "from Fifth Dimension").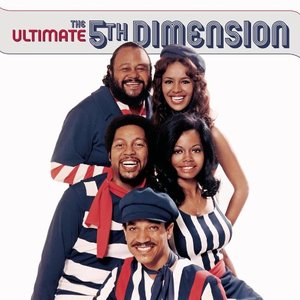 ADDED: Too bad we never got to see a Super Bowl halftime show with The Byrds and The 5th Dimension playing together, in the manner of last night's Coldplay + Beyonce.
Posted by

Ann Althouse
at 1:43 PM
26 comments


Oh... I was going to link to something that, on closer look, just isn't good enough for you. Seriously, you'd have more fun speculating about what the question was.
Posted by

Ann Althouse
at 1:28 PM
28 comments


Posted by

Ann Althouse
at 1:22 PM
24 comments


"The first loser of such a policy would be the United States... If this guy pretends that closing the borders to anywhere either for trade (or) for people is going to provide prosperity to the United States, he is completely crazy."
Said Felipe Calderon, the President of Mexic
o, referencing Donald Trump, whom he called a "not very well-informed man."
Posted by

Ann Althouse
at 11:51 AM
133 comments


"... so he says 'Let's dispel with this fiction...' (intransitive, incorrect) instead of 'Let's dispel this fiction...' (transitive, correct) — or using a different verb, e.g. 'Let's dispense with this fiction...' (intransitive, correct)."
Writes my son, John Althouse Cohen, over on Facebook.
That's exactly what I was thinking. I could accept the repeating of a stock talking point. They
all
do that. Rubio did it rather ludicrously, conspicuously, with Chris Christie deftly, cheekily pointing it out. But I would get over that.
But it's the use of "dispel with" — more than once — that bothered me. It makes him seem too dumb to be President. It could just be a weird quirk, like the way I didn't notice how to spell "weird" correctly until I was 30. I'm holding the question open: Is Rubio a little dumb?
Posted by

Ann Althouse
at 9:20 AM
150 comments


"I have to admit, as I was sitting there listening to that conversation, my reaction was, 'Are you guys nuts?'... Listen, we have had enough with political correctness, especially in the military. Political correctness is dangerous. And the idea that we would draft our daughters to forcibly bring them into the military and put them in close combat, I think is wrong, it is immoral, and if I am president, we ain't doing it.... But the idea that their government would forcibly put them in a foxhole with a 220-pound psychopath trying to kill them doesn't make any sense at all."
Said Ted Cruz.
The "conversation" he was listening to was a segment of Saturday night's GOP debate, which
I detailed in a post
yesterday. I've been surprised how far public opinion has shifted toward the acceptance of drafting women. The poll I took yesterday shows that:
It was nice to see somebody — Ted Cruz — holding down the traditional position. It's one thing, I think, to allow women to volunteer for the military. (My mother volunteered for the Women's Army Corps in World War II, and I owe my existence to that.) But the idea of
forcing
women into
combat
is something I have long believed the American people would not accept. (And this is an idea I've been talking about annually in conlaw classes for many years.)
Posted by

Ann Althouse
at 7:05 AM
146 comments


I've got a problem with this NYT headline:
"Chicago Officer, Citing Emotional Trauma, Sues Estate of Teenager He Fatally Shot."
And this first paragraph, boldface added:
The Chicago police officer who fatally shot a black 19-year-old and an unarmed bystander in December has filed a lawsuit seeking more than $10 million in damages from the teenager's estate, an unusual legal approach based on a claim that the young man's actions leading up to the gunfire were "atrocious" and have caused the officer "extreme emotional trauma."
Sounds unfathomably cruel, doesn't it?
There are 4 more paragraphs, including a statement from the estate's lawyer — "It's a new low for the Chicago Police Department.... First you shoot them, then you sue them. It's outrageous. I can't believe that this police officer has the temerity to turn around and sue the estate of the person who he killed." — before you get to the real structure of the lawsuit. Paragraph #6:
Officer Rialmo's lawsuit, filed Friday in Cook County Circuit Court, was a counterclaim to a wrongful death case brought weeks ago by Mr. LeGrier's estate....
It's a counterclaim! Rialmo didn't file the lawsuit. The lawsuit was filed
against
him. When someone sues you, you're required to answer, and you are intensely motivated to think through whether you have any counterclaims. In fact, if the defendant has claims against the plaintiff that arise from the same incident, he's forced to assert them now or lose them.
I understand why the estate's lawyer wants to portray this as outrageous, but it's not as if the police officer reached out and dragged this family from its private condition of mourning into the brutality of litigation. The officer — who has his own tragedy (especially having unwittingly killed an innocent bystander) — is (and, in his telling,
was
) responding defensively.
Posted by

Ann Althouse
at 6:39 AM
30 comments